Eco‐CorFlex Achieves Certification to ISO 9001:2008
New certification adds to quality and enhanced collaboration to business processes Boxborough, MA —Intertek, a leading provider of quality and safety solutions serving a wide range of industries worldwide, announced that it has certified Eco‐CorFlex's quality management system to ISO 9001:2008. Through this certification, Eco‐CorFlex can better accomplish improved business process management and enhanced quality control.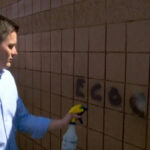 PHOENIX
— It has the potential to save the city millions of dollars and prevent "chemical attacks."
It is Eco-CorFlex Hydro Poly, an anti-graffiti coating that prevents any chemicals from marring or adhering.
"It is going to set the trend for graffiti removal, it also is going to set the trend for beautifying cities," said Dave Barker of Eco-CorFlex.
The company held a demonstration to show the anti-graffiti product in action. It has been over a decade in the making. "It's been ten years in research and development to create this as a perfect system," added Barker. Read More…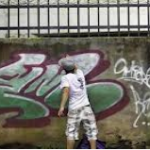 Anti-Graffiti Hydro Poly Deters Vandals
and Repels Chemical Attack, Potentially Saving
The City Millions of Dollars
Phoenix, AZ. April 11, 2013, Eco-CorFlex announces the world's first graffiti cure, Hydro Poly.
On April 25, 2013, at 10:00 am located at 2450 W. Glenrosa, on I-17 North of Indian School Road in Phoenix, AZ, Eco-CorFlex will be hosting a demonstration of its Hydro Poly to City of Phoenix officials, including the representatives of City of Phoenix Management, Council members and Members of the City of Phoenix Block Watch Advisory Committee. Read More…